Every week at the UQ Centre for Hypersonics, we host seminars that explore the research and findings of the academics and PhD students working within the Centre.
We also welcome industry and researchers from other universities who can provide insight into areas within the hypersonics field.
These seminars are held every Thursday from 1pm-2pm in UQ's Advanced Engineering Building, room 49-502.
Topics covered may include:
Scramjets
Combustion
Turbines
Radiation
Propulsion
Optics
Flight testing
Aerothermodynamics
Aerobraking
This week's speaker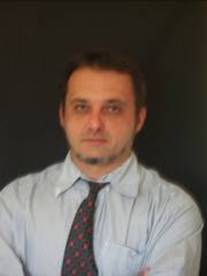 ​
This week's seminar features the research of Dr Alex Klimenko, who will cover 'Direction of time, kinetics and Einstein's theory of radiation'.
The seminar is at 1:00pm - 2:00pm in Room 49-502.
More information:
Outline:
Boltzmann's concept of direction of time and discussion
What is causality
Evaluating kinetic rates
Consistency with Einstein's theory of radiation: decohering neutrality of radiation
Upcoming speakers
Other upcoming seminars will include:
17 August 2017 Associate Professor Tim McIntyre, Optical diagnostics
24 August 2017 Mr Michael Roberts, Scramjets
31 August 2017 Mr Nick Gibbons, Scramjets
7 September 2017 Mr Juan R. Llobet, Scramjets
---
The custodian of the seminar list is currently Dr David Gildfind. For more information about how to present at the UQ Centre of Hypersonics' weekly seminar series, or to be added to the mailing list for the seminar series, please email David at d.gildfind@uq.edu.au.